Reviewed by Sahar Reiazi
Global Co-Host for MCBD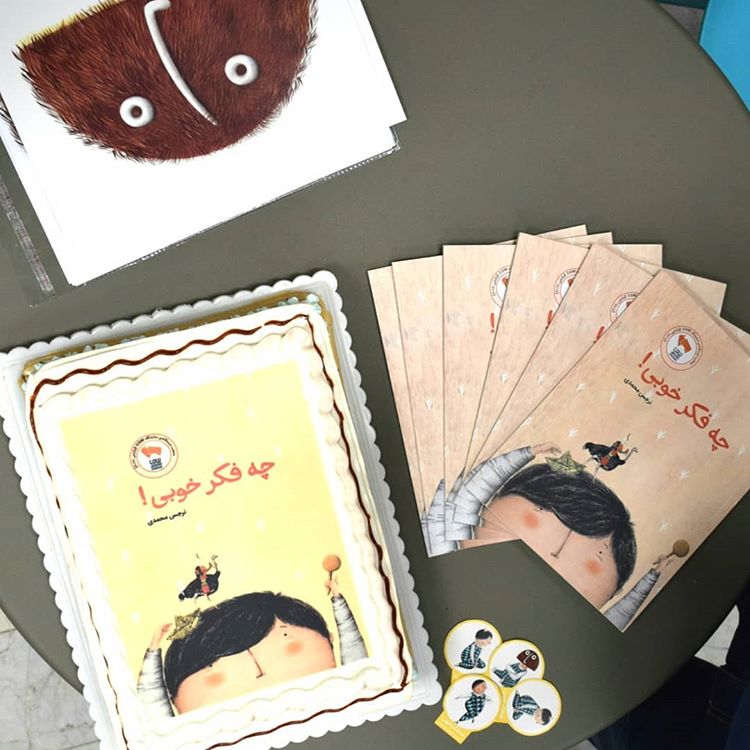 This children's book is written from a child's perspective and the illustrations take you deeply into a child's imaginative world, where everything you see doesn't necessarily need to make sense
The story narrates the thoughts of this particular child criticizing his own appearance, specifically his "huge ears".
The part that was most intriguing to me was that there was no "right" or "wrong", but simply consequences of actions and thus conclusions that each reader can make for themselves. The end result is not spoon-fed to the reader, but rather raises questions in the reader's mind: Would it be better if we were all the same? Can hiding our differences be a solution? Or is it better to be different and accept the characteristics that set us apart from our peers?
Being passionate about stories on self-acceptance, I really enjoyed reading this brilliant book titled "What a Brilliant Idea". I think Narjes really captured the right mood with her outstanding illustrations full of detail and imagination
I would recommend this book for young children because of the simplicity of the storyline and the imaginative illustrations which would appeal to them. Nonetheless, it is an overall joy to read and look at for all ages.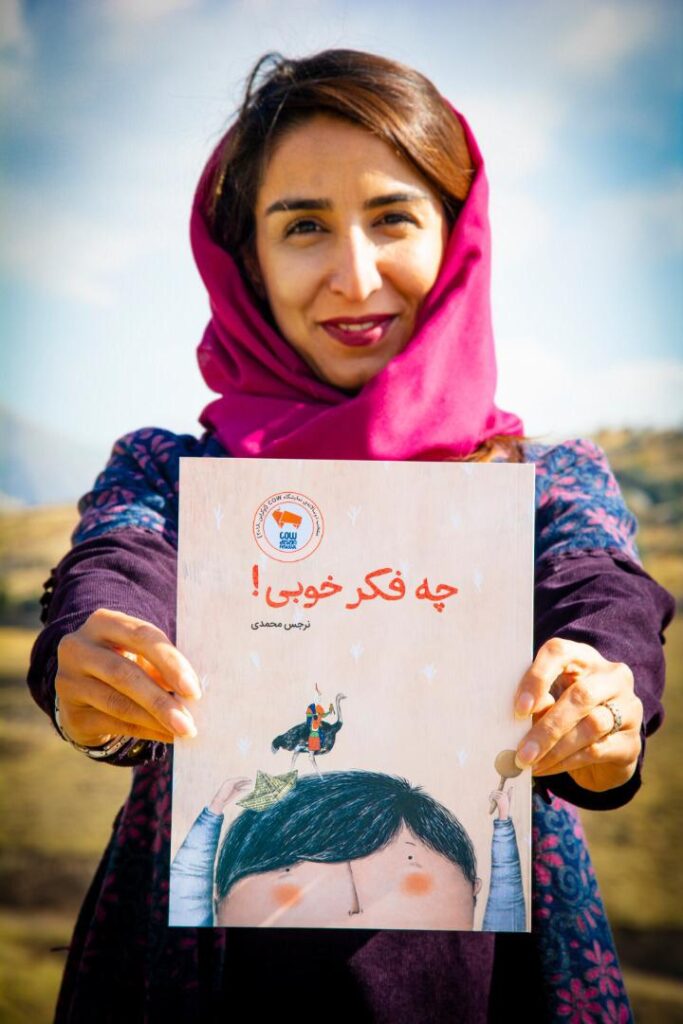 About the Author/Illustrator of "What a Brilliant Idea"
Narjes Mohammadi, illustrator and founder of Brightness Magazine, was born in 1985 in Mashhad, Iran. She pursued her education first in graphic design and then in illustration. She has attended specialized workshops and various courses in Italy to complete her knowledge and skills in illustration. As a press and children's book illustrator, Narges has worked with publications and publishers in various countries, including Canada, the United States, Italy, Spain, and Iran. She has participated in various illustration festivals and competitions and has won awards in some of them, including the Ukrainian and Chinese illustration competitions.