As the winners of BIB 2021 are announced, we are very glad to see Ghazal Fatollahi's "You Are an Explorer" win the Plaque along with 4 other authors.
For almost 55 years Bratislava has been changing the world of words into the country of fantasy and has lived a life full of illustrations from all over the world. The international competition of originals of illustrations of books for children and young people called Biennial of Illustrations Bratislava (BIB)opens its 28th year these days and presents the best of what has been created in the world of children's illustration for the last two years. It will take place from 15 October 2021 to 9 January 2022 in the rooms of Bratislava Castle.
This will be added to the Illustrator's previously won awards including being selected among the top ten illustrators in "Cow International Design Festival (2020)"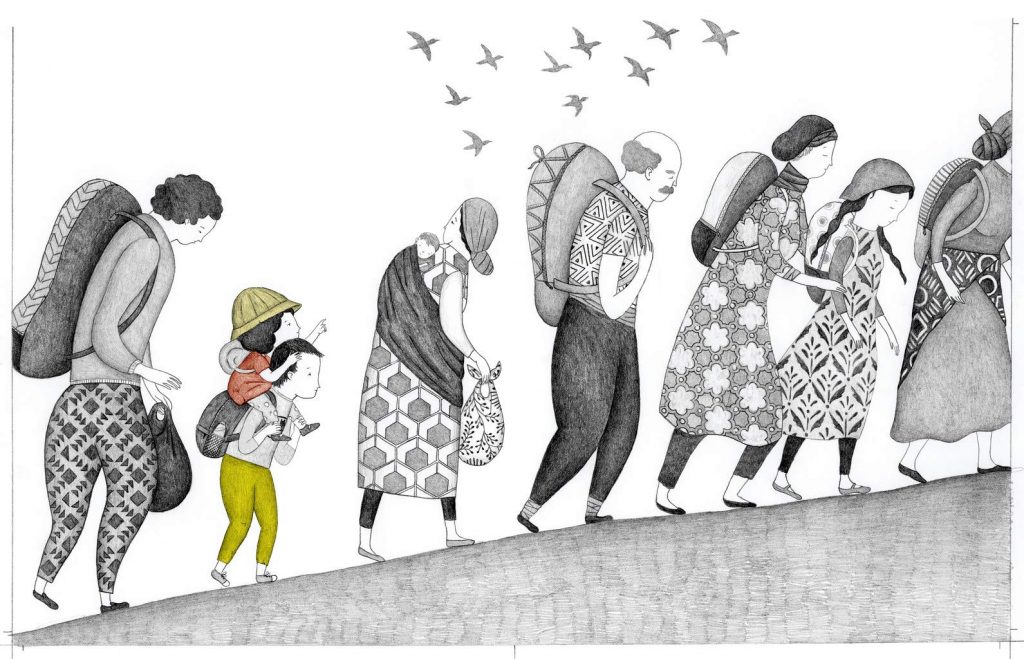 "You Are an Explorer" is the story of a crying girl whose brother suddenly tells her to pack their things and leave their house. Under the fire of guns and tanks, her brother tells her that they are going on a trip. He describes their journey as an adventure and asks her little sister to remain brave and strong since that's how explorers are supposed to be.